New Antibody Test for Avian Flu Delivers Results in 20 Minutes
Jun. 8, 2020
Tianma Japan, Ltd.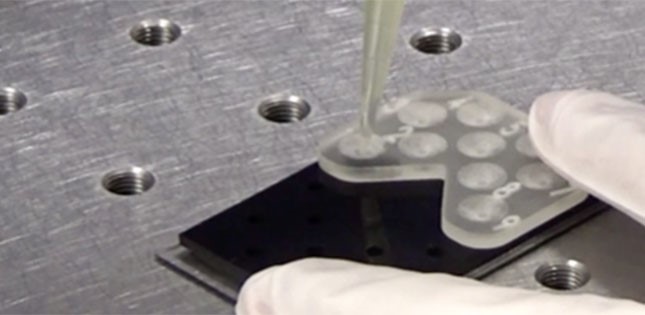 KAWASAKI, JAPAN, June 8, 2020 --- Researchers, including Tianma Group employees, have developed an antibody-test that delivers results within 20 minutes. This portable and easy-to-use test can detect the anti-H5 subtype of the avian influenza virus.
Commonly referred to as bird flu, avian influenza occurs among wild aquatic birds naturally and can affect domestic poultry. Although human transmissions are rare, avian flu in humans is deadly, with a mortality rate exceeding 50 percent. An outbreak would have catastrophic consequences.
Unlike polymerase chain reactions (PCR) tests, which only pick-up the virus if somebody is actively infected, antibody tests check for viral infection history by looking for the antibodies that the immune system produces in response to infections. They are a vital tool in tracking and tracing infectious diseases.
Conventional antibody tests are complex and need to be sent to laboratories for analysis. However, a team of researchers from Tianma Japan, Hokkaido University, Tohoku University and Obihiro University of Agriculture and Veterinary Medicine simplified the process by creating their own fluorescence polarization immunoassay (FPIA) test, using a portable fluorescence polarization analyzer.
The portable analyzer, which is light and economical to produce, was used with a microfluidic device. This specially designed device is capable of holding nine samples at a time and only requires 2 microliters of serum.

The newly developed portable fluorescence polarization analyzer (weighs 5.5 kg)
To test their new method, the team developed a reagent to detect antibodies from the H5 avian flu. Serum was mixed with the reagent. After an incubation period of 15 mins, the mixture was introduced in the microdevice and then measured with the fluorescence polarization analyzer.
The detection of the anti-H5 body only took 20 mins from start to finish. This new test will make on-site testing much faster and efficient. Not only that, but it has the potential to aid us in the fight against coronavirus provided a suitable reagent is developed.
Publication Details:
Title: Rapid detection of anti-H5 avian influenza virus antibody by fluorescence polarization immunoassay using a portable fluorescence polarization analyzer Authors: Keine Nishiyama, Yohei Takeda, Masatoshi Maeki, Akihiko Ishida, Hirofumi Tani, Koji Shigemura, Akihide Hibara, Yutaka Yonezawa, Kunitoshi Imai, Haruko Ogawa, Manabu Tokeshi
Journal: Sensors and Actuators B: Chemical
DOI:10.1016/j.snb.2020.128160
The press release and other information in this file may be out of date on observation.