Showcase at SID Display Week 2017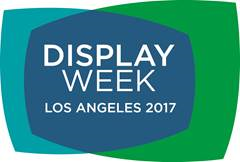 NLT Technologies will showcase the latest display technologies at Society for Information Display's (SID) Display Week 2017, May 23-25, in Los Angeles, California, USA in booth 1005.
NLT Technologies will demonstrate our latest displays and technologies, including new outdoor viewable models, high-end models with wide viewing angle technology "Super Fine TFT(SFT)", prototype of new 3D demo system with high density auto-stereoscopic technology "HxDP", PCAP wet & glove models, and new LCD modules designed and optimized for a variety of industrial applications.
NLT Technologies will continue to enhance its product line-up that meets various operating conditions with wide ranges of display sizes and resolutions so as to meet the various demands of customers.
<Features>
High density 3D display technology "HxDP" applied new demo system
Tactile display
PCAP family
Professional models for medical use
Ultra-high luminance models
11.3-inch super wide model with high color gamut, thin and narrow frame
...And more.
SID Display Week 2017

The information in this file may be out of date on observation.