Showcase at SID Display Week 2018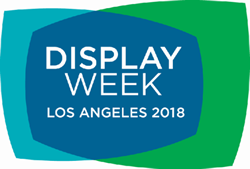 Tianma Group will showcase the latest display technologies at Society for Information Display's (SID) Display Week 2018, May 22-24, in Los Angeles, California, USA in booth 1005.
We will demonstrate our latest displays and technologies in wide range of screen size from 1.2" to 30", including new outdoor viewable models, high-end models with wide viewing angle technology "Super Fine TFT(SFT)", prototypes of new Tactile display, 3D display, and new LCD modules designed and optimized for use in industrial, automotive, and consumer applications.
<Features>
Tactile display
High density 3D display technology "HxDP"
AMOLED
PCAP family
Professional models for medical use
Ultra-high luminance models
...And more.
The information in this file may be out of date on observation.